Featured Books:
Ghosts of the Queen Mary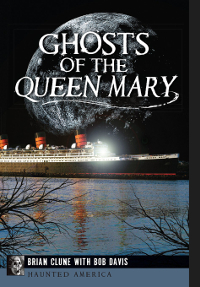 To Be Released: 09/16/2014
For the Haunted America series brought to you by History Press, Planet Paranormal Investigations proudly announces their first book "Ghosts of the Queen Mary." A compelling and complete guide to the spirits who reside behind the walls of this historic ship. For thirty-one years, the RMS Queen Mary sailed the North Atlantic. It helped defeat Hitler and was the ship of choice for the world's rich and famous. Now in retirement in the Port of Long Beach, the "Stateliest Ship Afloat" plays host to tourists, travelers and more than six hundred spirits that roam her halls and passageways. These choice decks remain the floating home of a few regulars, including the oft-glimpsed White Lady, as well as Little Jackie, John Henry and, of course, Grumpy. Join paranormal investigators Brian Clune and Bob Davis as they take you to the hot spots of activity from port to starboard and relate tales from the dockside about the spirits that haunt the grandest liner ever built.
Available for Pre-Order from these fine book sellers:
California's Historic Haunts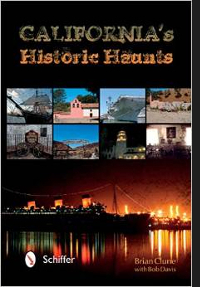 To Be Released: 03/28/2015
Visit 25 of California's most haunted and historic sites. Wander the halls of Camarillo State Hospital to hear ghostly children laughing and objects moving without assistance from the living. Consider whether restless soldiers are still in the tunnels where they were killed—could this be a legend? Is there a cryptozoological creature known as the "Billiwhack Monster" at Rancho Camulos? Could there be truth to the phantom stagecoach that can be heard and seen late at night at Vallecito, then continuing on before vanishing from sight? Each site is explored by the authors and Planet Paranormal Investigations to give the visitor or potential investigator all the tools necessary for a rewarding experience. All sites are open to the public and this comprehensive historic guide supplies visitor information, tools of the trade, and a full glossary.
Available for Pre-Order from these fine book sellers: